Excellent location for education: Studying is becoming more and more popular in Germany
Choosing Germany as a study location has become very common among international students these days. The Federal Republic is a great place to live and study, as it offers young people study opportunities at some of the world's best universities in well-developed cities. No tuition fees and high quality of education are some of the reasons why international students opt for Germany. There is a wide range of options, as German universities offer numerous courses in diverse fields. From innovative technologies to arts and culture – there is something for everyone. Without a doubt, the country gives foreign students the opportunity to have an experience of a lifetime. Nevertheless, one should know that previous planning and preparation are of significant importance, as there are some things that need to be taken into account in advance. This includes the decision as to which course fits best in terms of one's talents, interests and inclinations; the cost of living in the chosen city; how to receive a student visa and more. The purpose of the present article is to present the advantages of higher education institutions in the Federal Republic of Germany, as well as to provide prospective international as well as domestic students seeking to receive higher education in Germany with information on important aspects such as student fees, living costs, visa and health insurance. Further consideration is given to Germany's top higher education institutions and university cities. Finally, suggestions are made on how students can spend their free time and what parts of the country they should visit.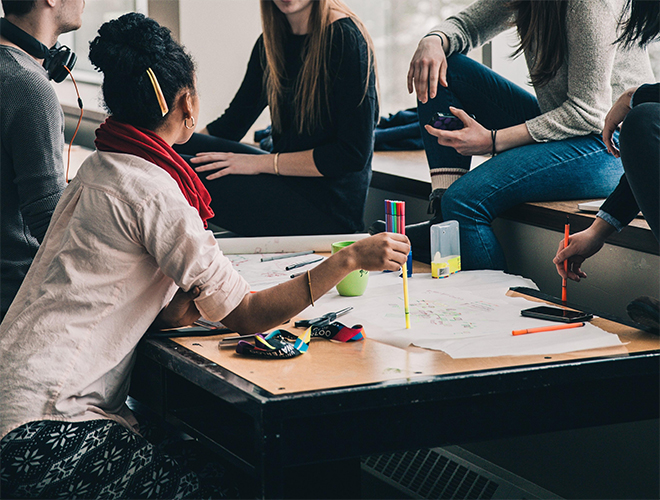 Germany – one of the top choices for foreign students
Nowadays there are numerous foreign students who are looking for the best opportunity to continue their education in a university in a well-developed country. Statistics show that Germany is among one of the most popular choices, following the United States, the United Kingdom, and Australia. That makes the Federal Republic of Germany the leader in the list of countries that do not have English as their official language but are still preferred as a center of education. However, this does not stop German higher education institutions from offering many different degree courses taught in English (about 1,500 in total). As the interest of foreigners grows, more and more programs for international students are introduced into the universities in the country. Thanks to this fact there are many benefits for young adults, as they do not need to learn the German language in order to attend the courses.
In general, there are about three million students enrolled at universities and other higher education institutions all over Germany, and their gender ratio is almost balanced. Many of them come from various parts of the world: China, Austria, Syria, Russia and even India. Universities offer a range of options when it comes to choosing the best field of study. The leading and most popular courses foreign students enroll in are "Human Medicine", "Engineering" (Structural Engineering and Chemical Engineering), "Health Sciences", and "Mathematics". Engineering sciences in particular offer excellent job opportunities, and such programs establish a great connection between students and their possible future employers. In addition, many Germans and foreigners apply at universities of applied sciences as they offer practice-oriented degree programs in the fields of Architecture, Engineering, Arts, Languages, Science and more. The internationally recognized degrees that foreigners receive open the door for great job opportunities and are a successful career start.
Furthermore, what is so good about higher education in Germany is that it usually combines theory and practice introduces students to the real working environment. The State provides research funds that help develop universities' focus on practical training. Moreover, numerous higher education institutions collaborate with innovative companies that welcome new employees right after they finish their studies.
Dual studies, which divide into four groups: training-integrated, practice-integrated, job-integrated, and job-accompanying, are offered to both German and international German students. This by now famous form of studies provides the opportunity to work and study at the same time. It is a great option for those who want to start their career as early as possible. What is more, it is a good source of financial help, as many rely on salaries in order to maintain a good student life. On the other hand, the experience and knowledge young employees gain during this period is of significant importance for their further development as professionals.
The training-integrated dual studies include vocational training in a company that cooperates with the respective university. When students finish the program they receive both an academic degree and vocational qualification. The practice-integrated dual studies, on the other hand, are a great choice for people who have already obtained some professional experience. This form of studies gives students the opportunity to further develop the already acquired skills. It also allows them to work at a few different companies for several months or stay in one company and explore its various departments. Experienced professionals who have a full-time job can opt for job-integrated dual studies, as it gives them the opportunity to continue their education and work at the same time. However, if one is seeking for evening courses then they can choose job-accompanying dual studies, but it is important to mention that this program does not give a chance for reduction of working hours of the students. All dual courses usually last for three years.
Best German universities and cities for students
There are many different universities in Germany that provide great study programs and a wonderful environment for students to develop into a qualified professional. What is more, the cities in which they are located are not only a center of education but also a place full of young people and many recreation and work opportunities. These cities are perfect representations of the German culture and history. Last but not least, they are amazing tourist destinations located in one of the most developed countries in Europe. The Federal Republic of Germany is a powerful economic center and a symbol of the continent's technological advancement.
A great example for this is the Technical University of Munich. Apart from being ranked as one of the best universities in Germany with many foreign students enrolled in its courses, it is also on the list of the most popular universities worldwide. About 12,000 of its students are from many different parts of the world and contribute to the colorful mixture of different cultures and personalities. Serving as a link between different nations is one of the most distinctive traits of higher education institutions that have international students. They also give young people the opportunity to meet with others and learn much more about the surrounding world. This experience, as many graduates can admit, is unforgettable. The most popular degree courses at the Technical University of Munich are "Mathematics", "Computer Science", and "Physics". Munich itself offers a great quality of life and also a perfect environment for businesses to develop. Powerful companies have headquarters in Munich that contribute to its technological advancement.
There are more than 115,000 students living and studying in the city. This maintains Munich's vibrant spirit, making it one of the best choices of students. Another prestigious university in Munich is the Ludwig Maximilian University, which is considered the second-largest higher education institution in Germany. About 13 percent of the total number of its students are foreigners. For many years the Ludwig Maximilian University has conducted world-leading research in the field of natural sciences and is ranked as one of the best centers of scientific studies. The students there are very dedicated and do their best to develop their talents and chase their dreams. The University is perfect for any ambitious young person who loves to explore the world of science and nature. Some of the most interesting courses are "Astrophysics", "Biochemistry", "Geobiology and Paleobiology", as well as "Molecular Biology and Cellular Biology".
Another high-ranking university is the University of Heidelberg. It is the oldest university in Germany (founded in 1386) and is known as one of the best research centers in the country. With more than 5,000 foreigners enrolled and the high interest in its programs in the field of Medicine, the university stands proud on the list of best student choices. Young adults fall in love with the city of Heidelberg with its picturesque medieval architecture and the beautiful surrounding nature. It is a perfect place for international students to learn more about the culture of Germany and to dive into the local spirit. The old buildings with unique pubs and restaurants attract many students in their free time, as well as the amazing villas in the forests, which many visit during the holidays. Heidelberg combines the spirit of the young students and the historical heritage of the region to form one of the best environments for living and studying.
RWTH Aachen University is one of the best choices for those who want to study engineering or natural sciences. It has very strong ties with industry and is considered one of the five best universities of technology in Europe. An amazing fact to mention is that RWTH Aachen University annually awards the Aachen Engineering Award to someone who has made a significant achievement in the sphere of engineering. Aachen itself is located close to the border tripoint of Germany, the Netherlands, and Belgium. That makes the city international and contributes to the diverse student body and the vibrant atmosphere of Aachen. The prestigious university attracts many foreigners and locals. There are many bars and night clubs, galleries and event venues that offer a number of options for young people in their free time. From ancient buildings and rich historical heritage to high-quality education and youthful spirit, the city of Aachen has it all.
What cannot be left without mentioning is Berlin and the number of universities it offers. It is the largest city in the country and as such attracts people from all nations. Culture, art and technology mix together to form the special spirit of Berlin. A great percentage of the young foreigners are there because of the high level of education. The Humboldt University of Berlin, for example, is considered perfect for Art students as well as for those who want to enroll in Humanities courses. However, living in such a metropolitan city usually requires from international students to have enough previous preparation and savings. In such cases, they can rely on the German Academic Exchange Service, otherwise known as the Deutscher Akademischer Austauschdienst (DAAD), which provides financial support. It can either reduce the cost of living and studying or cover it completely. During the period of studies, students have the opportunity to taste the feeling of living in a big city, in fact the capital of Germany itself, which best represents the center of youth. The variety of different food, bars and clubs, galleries and events makes sure that there is something for everyone in Berlin.
Last but not least, also on the list of top student choices is University of Freiburg. It was founded in 1457 and offers programs in a number of fields (medicine, humanities, natural sciences and engineering sciences, law, and theology). Innovative interdisciplinary studies are also available at the University, and many students take advantage of that. The University accommodates more than 21,000 students representing over 100 nations. The city of Freiburg is known as the sunniest in the country and is located near the Black Forest (Schwarzwald). This makes it a perfect place for hiking and other outdoor activities that many people enjoy. The sustainable urbanism of Freiburg contributed to its awarding as the European City of the Year in 2010. Its recycling system is supported by every local and that is what makes the city so innovative and well-developed. If one chooses to study at the University of Freiburg, one will be able to explore the beautiful region and benefit from everything it has to offer.
Cost of living in Germany: Tuition fees and more
The greatest advantage of studying in Germany is that most universities do not charge tuition fees. That is because public higher education institutions in Germany are fully funded by the federal states. Yet there are some small charges for enrolment and administration. An exception is the case with Master and doctoral degree programs: if these programs do not directly follow the Bachelor or, respectively, Master degree program in any of the German universities, then they will cost foreign students between 650 and a few thousand EUR per semester. However, these fees are relatively low compared to other European universities.
A small percent of higher education institutions are private (just about five percent). Private universities do require tuition fees. Fortunately, many of them offer "early-bird discounts" or a chance to receive a scholarship. Almost half of the students in Germany have the opportunity to work while they are attending courses. This serves as a great benefit and helps students cover their living expenses. Based on researches by DAAD (German Academic Exchange Service), students spend most of their money on rent and about 170 EUR on food. However, student halls of residence are more affordable – about 230 EUR per month. Shared flats are also very popular, as they give young adults a chance to pay less and live together with fellow students.
According to the DAAD's list, monthly costs also include 94 EUR for transport and 42 EUR for clothes. For leisure activities students spend about 61 EUR every month. With this and some other additional costs kept in mind, the student spends approximately 10,200 EUR a year on average. However, prices in Germany are not that high compared to other European countries. That is why many international students decide to grasp the opportunity to study in the Federal Republic. This is a huge advantage compared to the United States, for example, where parents save money for years in order to send their children to university. There are still some options for those who cannot afford to spend much on accommodation and food but are ambitious enough to chase their dreams. The dormitories that a great percentage of the universities provide are the most popular and affordable form of accommodation. However, one should keep in mind that the earlier students apply for this type of accommodation, the bigger chance to succeed in getting a room.
When it comes to receiving a student visa, foreign students need to visit the German embassy in their country of origin and provide proof of having about 725 EUR per month to cover their future living expenses. In addition, they need to pay 60 EUR for the issuing of the visa itself. However, those who are coming from countries that are members of the European Union (EU) or Iceland, Liechtenstein, Norway and Switzerland do not need to present a student visa. For citizens of the United States, Australia, Canada, South Korea or New Zealand, too, there is no need for such document but only for a residence permit for Germany. The residence permit can be obtained by making a registration right upon arrival at the local Resident's Registration Office.
Another very important aspect international students should not forget before enrolling at a German university is a health insurance. If one is a resident of a country within the European Union (EU) or European Economic Area (EEA), they need to make sure there is a social security agreement between their country and the Federal Republic of Germany. If such agreement exists, then students do not need to pay for special German health insurance. Otherwise the amount of money one should prepare is approximately 80 EUR per month.
What to do in Germany as a foreign student: Travel tips and entertainment ideas
There are plenty of opportunities for students to spend their free time while in Germany. The Federal Republic offers a very wide range of tourist destinations worth visiting. What is more, it is full of talented young people who often organize different events around the country. Students can choose from thousands of bars and clubs where they can meet with friends and have a great time. Moreover, the cultural diversity offers chances to get to know various nations and their traditions. All of this contributes to the amazing experience of every foreign student, as everyone is welcomed and can easily become a part of the big German society.
If one needs some advice on where to go and which destinations are the most interesting and beautiful, here is a list of some of the top choices:
One of them is the Neuschwanstein Castle located in the Alps in Bavaria. It is the world's most famous castle, which inspired Walt Disney to create the castle in Sleeping Beauty. The reason for this is obvious – the building looks like one from a fairytale. A suggestion perfect for beer lovers is to visit the world's biggest fair, namely Oktoberfest. Every year more than six million people go there to eat, drink and have fun. Furthermore, perfect for nature lovers is the Black Forest (Schwarzwald) with its many hiking and biking trails and countless picturesque views. One can just sit and enjoy the forest and its beauty for hours.
Germany: a great place for foreign students
The quality of education in Germany is well-known to be high and is respected by many. This is the main reason why many choose to study there. But it is also the unique atmosphere and the endless opportunities that the country offers that attract the attention of both foreigners and locals. In addition, the well-developed and friendly environment at the higher education institutions makes the life in Germany unforgettable and truly enriching experience to young people. However, in order to successfully start courses at a particular German university, one should be well-prepared with motivation and knowledge.
BACK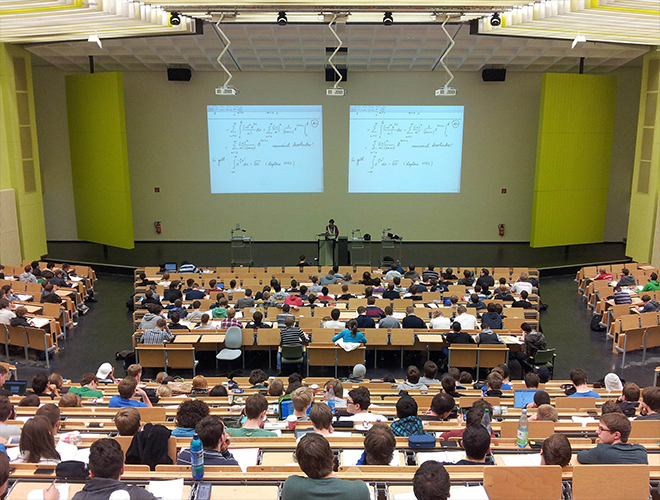 Inflation at German universities: Too many students nowadays?
Germany has proven to be one of the most attractive destinations for students in Europe. High standards, quality of education and attention to detail are just some of the traits the German higher education system prides itself on. But in recent years, a new problem has risen. With free tuition, easily accessible student loans and a rising popularity of German universities, the academic scene in the country may soon be full with more students than it can handle. Universities are using some strategies to cope with the congestion in lecture halls, but it is questionable whether they are enough. The aim of this article is to discuss the current situation of overcrowding at German higher education institutions by taking a closer look at both the factors contributing to that problem and some of the key strategies universities in Germany use to cope with it.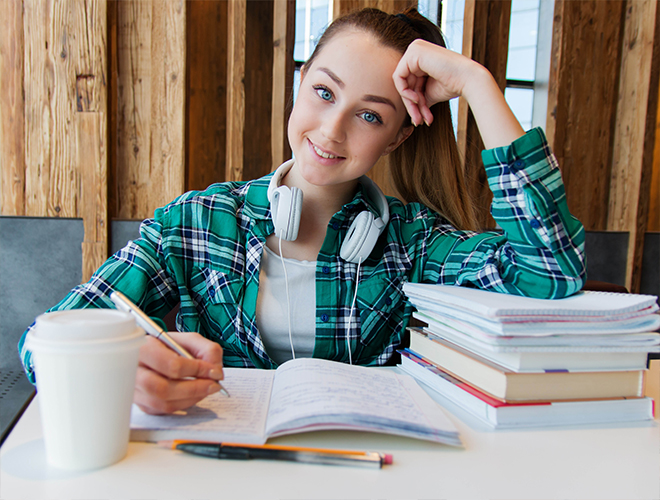 Success without university: Potentials and perspectives for dropouts
Dropouts are a common phenomenon. According to statistics about 28 percent of the German students who applied for a Bachelor's degree later decide to quit in the middle of their studies. However, leaving university is not necessarily a bad decision. This article aims to point out prospects to both those who are sure that they want to drop out and for those who are still wondering which road to take. Besides addressing the common reasons why students decide to drop out, attention will be also given to the upsides and and downsides of leaving university. Finally, an interim solution will be provided.